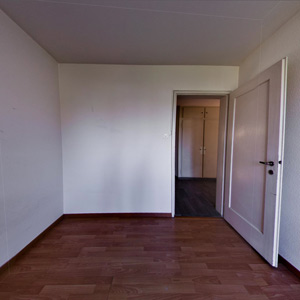 Leftovers (Cubic Circuit)
installation (room, hallway, staircase)
acrylic glass, paper, oil
april – may, second group exhibition "Sofort Kunst, 2″
in Bülachstrasse 2-4, Zurich
april 20th, 2012 / website
Being in an empty room, there is nothing to see of the original inhabitants. When no one would have been here. What kind of room is it?
I see in this room as an outsider. Can I use this outside view to know something?
Inside from the outside or outside from the inside?
In Leftovers (Cubic Circuit) you see the cubic in the middle of the room. Outside of the cubic you can see the same room you're standing in.
working space, see the panorama view
(best view in safari or html-5 enabled browsers)
 Documentation