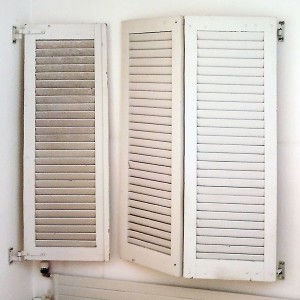 Ready to Open
("Schatz, machst du noch den Fensterladen zu?")
window shutter, 18 min
group exhibition, 18th november 2011, Zurich
The group "Sofort Kunst!" had its first exhibition as a temporary-use-project. For three days, two regular apartments were converted as an art space.
Someone had moved out. Someone else would move into the new apartment a few weeks later. Someone goes. Someone is coming.
What makes the difference?
I removed the exterior shutters
and mounted these shutters on the wall.